OMG
, so after 3 years of  loving my iPod, i finally came across the "Top 25 Most Played" feature....ok, so I'm the dumb ass who has
never
noticed it before. So the list kinda amazed me, cause it really isn't
me
...at all!! I go to Journey, Oasis, and Tom Jones concerts! Like WTF?Anyways, I'm so surprised, weirded out, faggoty feeling, that I just HAD to share the top 15...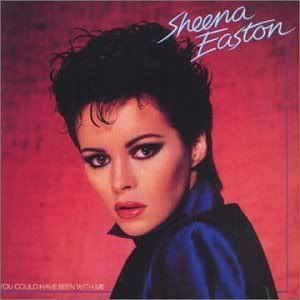 "Baby When You're Gone" - Brian Adams/Melanie C (ie, the fugly Spicer Girl)....

I love this song! Would never have put it at numero uno though....

"Piece of Me" - Britney...

Its Britney bitch.

"UP!" - Shania Twain...

LIKE OMG, this song, my car, and the 405 equals greatness...and i dont even like country.

"Heartbreaker" - Mariah and Jay Z...

ummmm, s

he love everything Jay say, Jay does?!

"Don't Stop Me Now" - Queen ....

Freddie is my idol.

 
"Whole Again" - Atomic Kitten...

pleeeease, just dont ask. Dont google it either. Its Scottish for G.A.Y



"Get Naked" - Britney...

I really dont understand why this is on here, and must then blame Miss Gabby for this.

"Mamma Mia" - ABBA...

you haven't lived untill you've seen my MammaMia! audition in person.

"Always Be My Baby" - David Cook...

I love this!

"I Need You Tonight" - INXS...

cause its HOT and totally makes you wanna dance, then F*&K, then smoke a cig.

"Everytime" Remix - Britney...

like REALLY?! Ok, so i used to power walk like everynight to this song..next...

"FutureSexLoveSound" - Justin T...

do you like it like this? Do you like it like that?

"My Baby Takes The Morning Train" - Sheena Easton...

OK. How gay is that. LOL. If there was ever a movie made about my life, this song would soooo be the opener...right Gab?

"Irreplaceable" - Beyonce...

dont be a hayta..you all know you've drunkenly staggered through downtown Palm Springs in August shouting "Too the left, too the left"...or is that just me?

"Boys" - Britney...

picture this....back in my

 

single days...driving to a club...kinda buzzed...perrrrffffect right?